"What else can you risk with all
your might but your life?"
Annie Dillard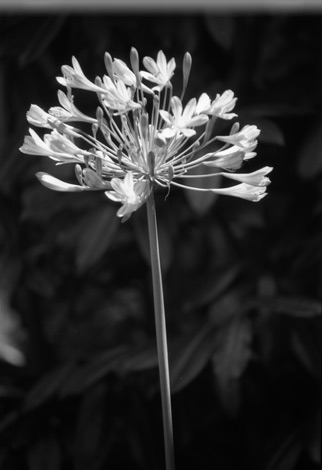 Single Minded ~ Joshua 24:15 ~ © Kim Daus Photography

Personal Info
Education
B.A., Honors in English
University of Denver, 1985. 3.85 GPA/4.0 scale
Emphasis in Business and Marketing
Minors in Communications and Philosophy
Rhodes Scholar candidate, 1985.
Completed a Master's degree in Theology and Ethics at Fuller Seminary in 2003, and plans to continue doctorate work in Marketplace Ministry. Passionate about exploring the integration of business and spirituality.
Co-author of two books: Beyond Spin, The Power of Strategic Corporate Journalism, published by Jossey-Bass/Simon Schuster, October, 1999 and Customer.Community published by Jossey-Bass/Wiley, March, 2002.
Author and photographer of Force of The Spirit, published by Indaba Publishing, November 2005.
Cool Facts
Athletics
Hits a mean forehand. Played on the USTA Professional Tennis Circuit, 1990.

Holds the record for most singles wins at the University of Denver.

Academic All-American, First Team, Tennis, 1984, 1985.

Team Captain and MVP, Tennis, Three consecutive years.

Inducted into the Denver Hall of Fame, 2000.
Volunteer and Board Commitments
Board Chair of Fuller Seminary, Northern California

Has counseled high schoolers through Young Life, a Christian youth organization. Has been a featured public speaker and mentor for students through Community Leaders and Successful Schools in Denver.
Hidden Facts
Voracious reader, learner.

Loves to garden, play golf, travel, paint, and write fiction.

Speaks enough French to get by.

Attended high school in Indianapolis.

Outstanding Young Women of America Award, 1984.

Co-wrote, directed, and produced a Denver-aired screenplay, 1986.

Received first place award from Colorado Press Women for humorous column, 1989.

Received fiction award from Denver Women's Press Club, 1989.
Hard Lessons
We learn a great deal from our traumas, mistakes and from bad examples, but you'll rarely see them listed on a resume or web site even though these events shape us powerfully. There is rich learning beneath the brief stories below... feel free to ask me more about them, or even to compare war stories with me.
I remember when I was once asked to speak to a group of potential managers about my leadership style and vision. I spoke about, "My Biggest Mistakes as a Leader and What I Learned From Them," and I told stories that showed some of the things that sharpened me over the years.
In my first management job at 24, I learned how to manage an alcoholic worker - it was a crash course in navigating the legal requirements of managing through rehabilitation and mixing in human compassion. I also remember how I used to have it backwards in my twenties and believe that working more hours than my staff would inspire them. One of the toughest job situations I ever had to overcome was inheriting an entire team in one location (one fifth of my entire staff) whose members were all poor performers. Managing them appropriately while still maintaining morale with the rest of the team, and simultaneously creating future vision and objectives taught me lessons about leadership that you can't learn in a book.
If you read the part about my tennis career, you'll notice how easy it is to list a bunch of records and achievements, but over the years the most common question people ask about my tennis is, "Do you still play?" This inevitably leads to the story about my horrendous knee injury and the subsequent ten surgeries. My surgeon told me I had the ugliest knees he'd ever seen.
I think I learned some of my most powerful life lessons on the tennis court-through major losses, having control in a match and losing it, through intense dedication and gritting it out against overwhelming odds. I recovered from the surgeries and nearly two years on and off crutches to play on the professional tennis circuit at 27-an age twice as old as some of my opponents! I certainly didn't shake up the tennis world, but I overcame horrendous odds, and I did it- sometimes all by myself on court 879 in the middle of the night in an unknown city, sometimes in stadiums with television cameras. In the end, I was there for the pure joy of participating in a sport I love.
Photography
Artist's Statement
I make photographs because there are moments in life, and expressions I want to share.
My photographic language speaks with intimate detail, clarity and emotion. This is also how I approach life. My photographs are tributes to beauty in unusual places; sometimes they are discoveries that surprise. Perhaps that is because I have always placed value on things which others might consider valueless; or because I take delight in that which is often passed by without notice.
I find that beauty springs from contrast, or from the drama between light and dark, or old and new. Sometimes a simple intriguing texture captivates me. The poetry of the ordinary--the glow of simple, small pieces--stirs me. My eye is drawn to the intimate details that make up the whole. I press the shutter when I experience this intimacy.
The moments I capture in faces are like short films on paper. In the chaos of daily life, ordinary moments rush past us with rhythm, balance, and purity. These moments are rarely honored for their role in shaping us.
When you look at a photograph and hear trees bristling, or jazz notes; or when you smell the salty ocean air; or feel the wind blow over rocks or a train move. When you can taste a pomegranate or lemon, or when you feel the soft touch of a hand on yours just by looking at a photo--that's a good shot.
My journey with the lens--and, in fact, the daily living of my life--is about discovering and rediscovering meanings. My expression sometimes brings revelations that lead to harmony, to a memory, or toward understanding. When I take photographs, I better understand the world around me and who God is in my life. And as my camera expresses the subject, I also reveal myself. Not what I do, but who I am. Who I am becoming. It is not often recognized that the camera points in both directions.
This instrument takes me to, and teaches me about, both the world I see and the world imagined. It allows me to share the intimate details of the journey.
Visual Exegesis
We worship an invisible God, and yet as followers of Christ, we spend our whole lives in relationship with Him, reaching for Him. Worship, faith, prayer, and spiritual disciplines can all magnify or enrich our relationship with this God we can't see.
As I walk out my faith day by day, I weave in and out of themes. One theme in my current tapestry is that of mystery and paradox and ambiguity in my many layered relationship with God. I am learning that I can't box God up, any more than I can systematize the Word He gives us. We can try and try, but in the end, the more we wrestle with the paradox part of our faith through spiritual disciplines, the more God smiles on us. In the midst of and facing great mysteries, I still choose to walk forward seeking Him. This is my major theme right now, and the spiritual disciplines are a way to fold into these themes.
In conjunction with prayer, Scripture and spiritual reading, journaling (my current disciplines), I have been experimenting with visual exegesis (a phrase I coined in July, 2000) as a way to use imagery to help express these complex ideas and mysteries and beliefs where sometimes words limit or polarize us. In this paper, I will explain visual exegesis and how God is using it in my life.
"The Word is layered and cyclical and soul-filled in a way that validates our lives through the lens of the human drama." Madeleine L'Engle 1
The Theologian and The Photographer Speak
I'm a collector of images and stories. I have been a black and white photographer for fifteen years, and a storyteller since I was a little girl. I believe God speaks to me through images and stories, and that he is also using stories and pictures to speak through me-to tell others about God.
As both the theologian and the photographer side of me have been in dialogue over the past ten years or so, I have begun to experiment with what I call "visual exegesis," a process using pictures to see and know God and to understand more about the paradox inherent in this thing we call faith. Like using different translations, visual exegesis helps to see Scripture in new ways. I believe it helps us become more intimate with the questions, and to see fresh nuances and insights by visualizing messages in Scripture.
There is a caution against trying to see God too literally. And in fact, there is a caution against "God manufacture." 2 Definitely, in our limited humanness, we can not create a God in our graven images (or even in our own image) that comes close to the majesty, power and beauty that the real thing offers. Yet, I wonder: How can we use what we have been given by God to make sense of that same God when we can not see him? Is it God manufacture to create poetry, art, or writings that bring people (or only ourselves) closer to God? Quite the contrary, when we do, I believe God nods approval at us.
As a photographer, writer, and public speaker, I have said for years that my job is to get out of the way and let God speak through me. While I still believe that, I am also wondering whether I'm missing something. I wonder whether God has given me certain gifts so that I can make sense of God and his ways precisely because of my experiences and what I have been given. Of course, I need to get my ego, self needs, and shadows out of the way so they don't poison the work, but as a communicator and artist, if my unique perception gets out of the way too much, I become yet another watered down Christian testimony that speaks to no one. I do not want to manufacture my own God by any means, but I do want to show my path and insight in approaching Him. I want to invite others to see what I see, learn what I've learned, and to know God and me a little bit more. My prayer is that my process of creation (manufacture?) brings me more in more intimate relationship with God, and if God desires, others can also come closer through my work. For me, this is approaching God's mystery with wonder, humility, and awe.
God made me in his image, and to create in his image. As long as I stay true to his Word and subordinate to Him, I believe that the work I manufacture will be pleasing to him. I realize the danger-that I would begin to manufacture my own God, and to say what I want to say. My solution to is engage in Scripture, a community of accountability, rigorous prayer time, educational and spiritual disciplines, and to surrender to the work of the Holy Spirit.
"Religion and art stand beside each other like two friendly souls whose inner relationship, if they suspect it, is still unknown to them." 3 Friedrich Schleiermacher
The Theology of Imagery
I lean upon a rich history in which people have used imagery as way to see the sacred or to see God, and to connect with God's story. The lineage of religious iconography in Eastern and Russian Orthodox churches that began in the 8th century shows one way. Icons played an important part in the liturgy of these churches because they were said to reflect the light of God.
In the 13th century, St. Bonaventure experimented with paintings and stained glass work as a spiritual discipline and a way to know God. He said, "All the arts and sciences are found to have points of contact in Scripture," and he looked at the arts as parables or stories that reflected the heavenly process.
Michelangelo's Sistine Chapel, other great religious paintings and sculptures, iconography, and even Jesus' parables-these all represent imagery and symbols that were part of a visual language of earlier ages that are not as common in our visual vocabulary. In exploring visual exegesis, I am experimenting with an old vocabulary in new ways. Visual exegesis, therefore, and my leaning on black and white imagery, is a way to continue the tradition of connecting into God's story visually-his story of choosing us, pursuing us, and holding fast to us century after century.
"Rembrandt's embrace remained imprinted on my soul. I would watch spellbound for hours." 4 Henri Nouwen, The Return of the Prodigal Son
To me, creating art or images is partially about sharing in God's sacred act of creation. In fact, art and the spiritual are inseparable for me-I believe that a picture is like a prayer. So as a theologian exegeting with photos, I have some mentors from which I can learn. "In the very ability to make images there is a religious component. Powerful life can speak from a painting or statue, but in an image, it is as though the life were caught fast at a particular moment, as though motion were frozen. 5
Visual Exegesis-The Process
If exegesis is an explanation of a Scriptural text and a way to interpret and draw out its meaning, then visual exegesis is a way to use photography to see another layer of what the text is saying. Imagery helps us use more senses to see Scripture. It is using a new vocabulary, or looking through another lens, literally, to see Scripture in pictures.
Exegesis is like digging for artifacts. You are in conversation with the Greek and Hebrew language, literary resources, lexicons, form and structure, commentators, history, colleagues, and co-disciples about the relics in a passage of Scripture. Just like the scratches of Hebrew and Greek characters on parchment provide a tool to dig deeper, so too, does a photographic visual exegesis encourage us to use more senses to see scripture in different ways. It's as if we are listening for, or smelling, or touching the images in the text. Seeing Scripture in pictures, just like studying Hebrew or Greek, shows things that we might otherwise miss. It can open up the text. Matthew Henry once said, "We cannot see the essence of God, but we see him in seeing by faith his attributes and perfections." 6 Perhaps this is similar to what David was thinking in Psalm 63 when he "beheld God's glory."
Visual Exegesis is powerful as an added exegetical tool-and it is only possible after the rigorous work required to extract meaning from the text in the first place. Following the time-honored exegetical methods and after I have wrestled with a passage and written the sermon or message, then I pray for the Spirit to collaborate with me and choose the images that will tease out more meaning. I ask for illumination to choose images that reinforce or add new depth to a passage. Often it is if the spirit takes over and assembles the images and I get to watch.
A Photographic Canon
I have a photographic canon of over 8,000 images that I have captured from all over the world. I store most of these images on contact sheets. Of these, I have printed roughly 300 8x10 prints. Photos have taken me all my life-I have said for years that I don't take pictures so much as they take me. In this way, the process is similar to prayer, exegesis, and surrendered communication in the Spirit. I see my images as portraits of prayers, and as such, they reflect the light of Christ in my life.
Art is about seeing in new ways. It is about uncovering new layers of my spirit so that I can grow closer to God. My best images penetrate with an untiring quest for truth. They invite seekers to interact with the Bible using a new translation, one that is spiritually acute, yet religion-less. My hope is to allow God to use the images, my life, my joy, and creativity in ways I may not imagine, to further his purposes in the world.
References
1 L'engle, Madeleine, Walking on Water, Northpoint Press, 1980, p 106.
2 Ozick, Cynthia, Preface to The Book of Job, New York, Random House, 1998, p xxiii.
3 Vander Leeum, The Holy in Art--Sacred and Profane Beauty, Holt, Rinehart and Winston, New York, 1963, p 189.
4 Nouwen, Henri, The Return of the Prodigal Son, Image Books, 1994, p 5.
5 The Holy in Art, p 155.
6 The Holy in Art, p 193.